Explore New Zealand in premium and luxury motorhomes with unbridled manaakitanga (hospitality).
Our most popular Motorhomes
Ataahua (meaning beautiful) and Manaaki Rua are identical 2021 Ford Rollerteam 685's, both with the very popular twin ...
At Kiwi Motorhomes you'll find a great selection of self-contained, affordable mid-range, premium and luxury motorhomes and campervans offering 4, 5 & 6 berth options. Our latest, premium and luxury campers offer you total luxury and comfort, you will fall in love with the Queen-sized Island beds where you to can exit from both sides, with full-sized showers and separate toilets. They really do give you first-class travel.
Experience your next adventure
Look what happens when you have no fixed itinerary, great friends, beautiful scenery and a motorhome, meet some of our Kiwi Motorhomes friends as they share with you a small part of their adventure.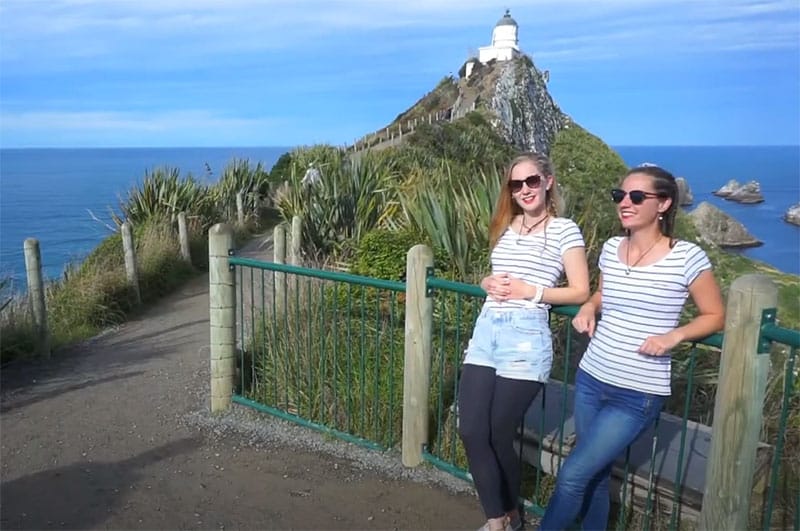 The Kiwi Motorhomes Advantage
When you hire a motorhome with us you become part of our family (whānau) cherished and looked after. We realise this is a big decision, so we are committed to be with you from the moment you make the enquiry to the day you drop off the keys, cherished and looked after.
For more information on why you should hire a campervan with us in NZ, including all our free extras and discounted ferry crossings head to Why Rent With Kiwi Motorhomes?
Recently had a 7 night hire with Kiwi motor homes and Couldn't be happier. Pick up and handover was effortless. Van was well kept and very easy drive. Customer service was over and above. Would highly recommend Kiwi motorhomes
We had a wonderful experience with the motorhome provided by Kiwi Motorhomes. We traveled for 5 weeks and enjoyed the freedom and luxury of everything at hand. Leon was very helpful and quick to respond on all our questions and small hick ups (which happen when you drive 6k kilometers)
We loved 'Big Trev' on our 2wk south island adventure! Kiwi Motorhomes recommended the Big Trev van when we first emailed them - we had 2 adults + 2 children (aged 10 and 12). They were spot on with their recommendation, with lots of space, big beds, plus the bathroom/toilet was perfect. Big Trev had everything we needed and was really clean and well kept. Kiwi Motorhomes were extremely helpful, providing links to really useful websites/apps which made our trip run smoothly and stress free. Great communication and really friendly too. We loved our adventure, and if we ever go back to NZ, we'll be sure to use Kiwi Motorhomes again.
This a locally family owned group. The Motorhome we got was Te Maru, a lovely well laid out camper, when we first saw her we were very impressed, this camper was the perfect size for our needs and as most of New Zealand is camper friendly, there are rarely any parking issues etc. The owners of this business have been easy to deal with and extremely helpful, from our first inquiry to our drop off in Auckland. Would definitely recommend Kiwi Motorhomes to anyone.
We loved using Kiwi Motorhomes for our trip round the East Cape. Murphy was so easy to get around in and had everything we needed at our finger tips. A very comfortable trip. We received lots of tips from Leon & Varnier - which helped alot.
My son and I spent 2 weeks all over the north island and stayed at numerous Holiday Parks with the RV (Muscles). We enjoyed the layout and lots of power and transmission braking for all the mountains we endured along Hwy 25 with tight curves, phew! Would definitely like to see more in the near future. Best place to visit and the people there are super friendly!
Graeme Sinclair
2023-08-28
Was able to get a motor home last minute with Kiwi Motorhomes after our previous booking fell through. Very friendly, accommodating and was just on the other end of the phone if we had any issues and questions. We spent our week in their brand new motorhome Rocko, comfortable, drove really well, great equipment. Would definitely recommend. Will be using again when we come back for a longer visit.
My family of 4 adults had a fantastic 2 week winter holiday on the North Island NZ in July thanks to Kiwi Motorhomes. Our Motorhome was well maintained, equipped and perfectly warm and cosy for freedom and tourist park camping in the beautiful rainy weather. Pick up and drop off were arranged from our accommodation near Auckland airport. Such a pleasure to hire through a family business and to feel so welcome from their warm hospitality. Highly recommend Kiwi Motorhomes.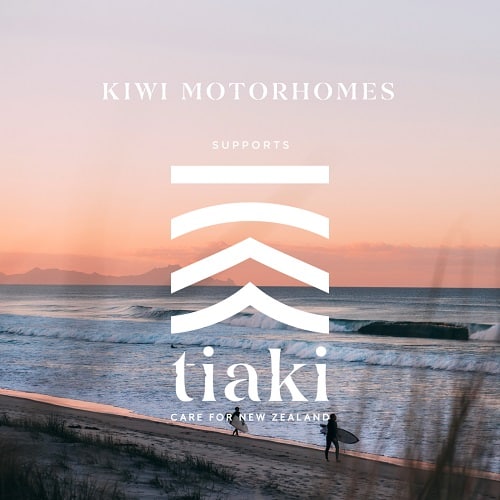 Here at Kiwi Motorhomes, we are super passionate about minimizing the impact that our motorhomes have on the New Zealand environment and contributing to the communities we are part of, which is why we value the Tiaki Promise