Embark on an unforgettable kiwi motorhome journey through the top of New Zealand's South Island, weaving through Nelson, Abel Tasman, and Golden Bay. These coastal gems promise stunning beaches, lush forests, and a laid-back atmosphere. Set your own pace as you explore charming towns, kayak in crystal-clear waters, and hike scenic trails.
Travelling in a Kiwi Motorhome is simple and easy. Right from the point of enquiry, our team is here to support you through your entire journey. With unlimited kilometres and discounted ferry crossing, travelling between the North and South Island is a breeze. The motorhomes are spacious and comfortable and kitted out with all the amenities you might need during a long relaxing NZ road trip.
With campsites nestled in nature, you'll wake up to the soothing sounds of birdsong. Immerse yourself in local culture, try delicious delicacies, and create memories against a backdrop of breathtaking landscapes. This road trip offers an authentic Kiwi experience, blending adventure and relaxation in equal measure.
If you are arriving in the South Island by ferry you will land in Picton Ferry Terminal. From here, take State Highway 6 West to Nelson, then into Abel Tasman, Kaiteriteri and onto Golden Bay and Farewell Spit. Alternatively, if you are arriving from the West Coast, you can visit these places in reverse, discovering Golden Bay first, then Kaiteriteri, Abel Tasman National Park, and the onto Nelson.
Nelson
Nestled at the northern tip of New Zealand's South Island, Nelson welcomes motorhome visitors with its natural beauty and vibrant culture. This coastal gem is renowned for its golden beaches, rolling vineyards, and a welcoming atmosphere. The region's warm climate and stunning landscapes make it an ideal destination for travellers seeking relaxation and outdoor adventures. Whether you're drawn to the beaches or intrigued by the arts scene, Nelson offers a diverse range of experiences for every visitor. Explore the charm of this South Island "must visit" town and uncover its many hidden delights.
Nelson, Things to do:
Begin at Founders Heritage Park, delving into the region's rich history. Savour world-class wines at Neudorf Vineyards, complemented by stunning views. Wander through Brook Waimārama Sanctuary, the largest fenced nature sanctuary in the South Island. Dive into art at the Suter Art Gallery housing an impressive collection, or take a relaxing cycle along Waimea inlet cycling path. Discover automotive history at the Nelson Classic Car Museum. Don't forget the vibrant Nelson Market, brimming with local crafts. This coastal gem invites you to unwind, explore, and soak in its unique charm.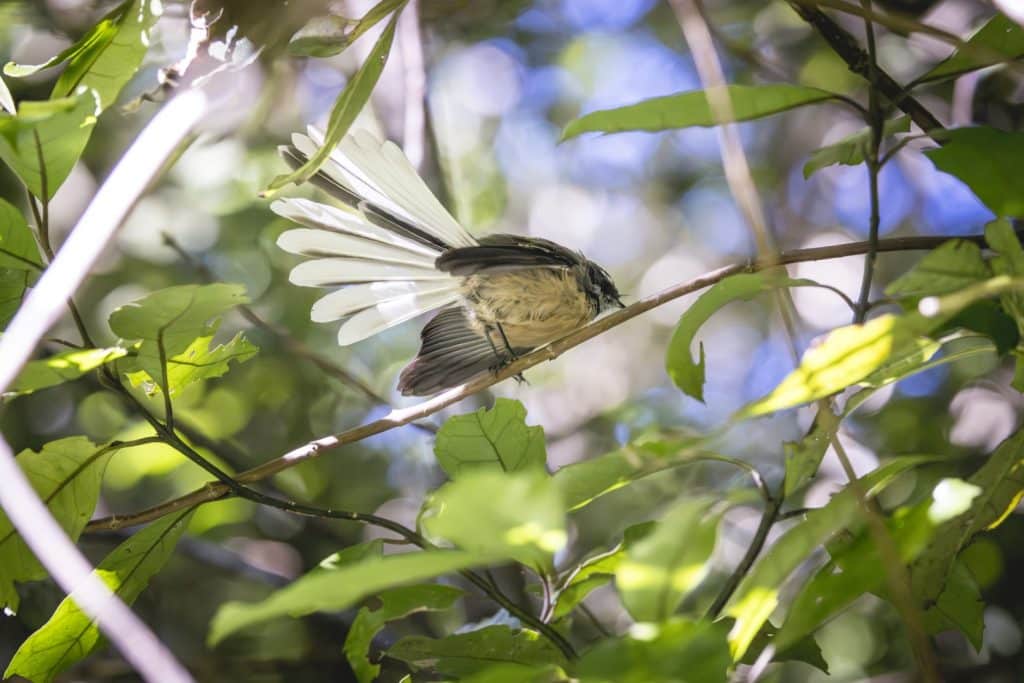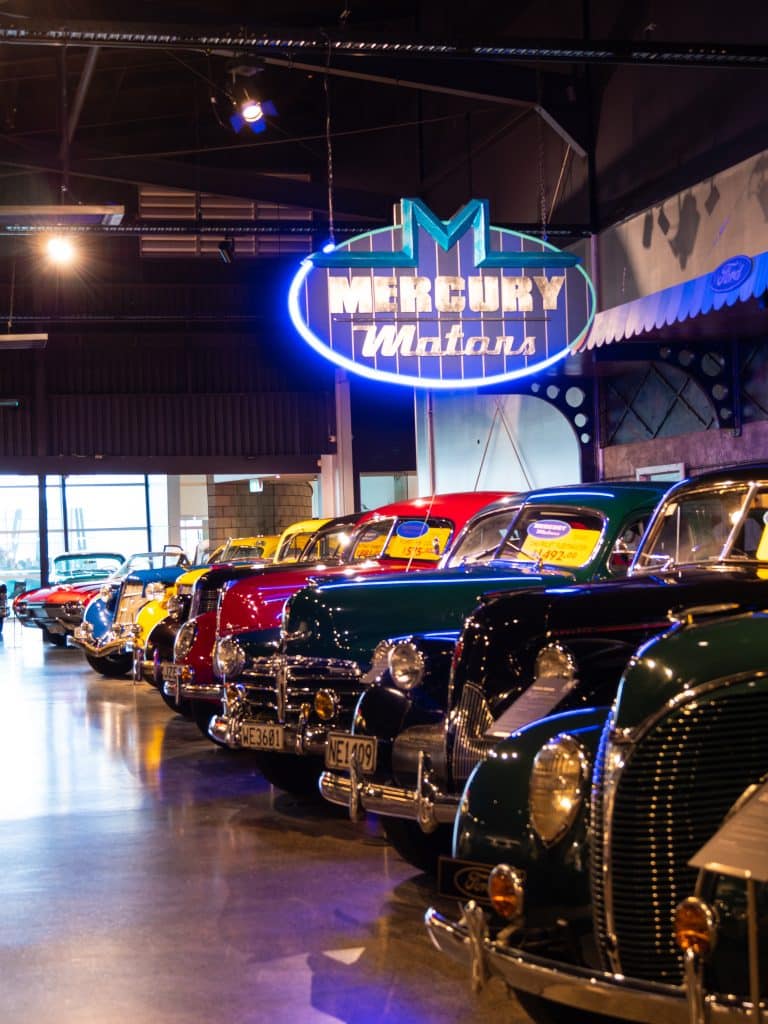 Nelson, Where to stay:
Maitai Valley Motorcamp offers a tranquil retreat for campervan travellers. Surrounded by lush native bush, it provides powered and non-powered sites amidst nature's embrace. Facilities include modern amenities, a communal kitchen, and easy access to walking trails. It's a peaceful haven for relaxation.
Abel Tasman National Park
A short one-hour drive from Nelson, Abel Tasman National Park enchants with its golden beaches, clear waters, and lush forests. This coastal sanctuary beckons adventurers with its renowned Great Walk, offering activities from kayaking to hiking. Explore the pristine beauty and diverse wildlife of this untouched gem.
Abel Tasman, Things to do:
Explore more of Abel Tasman National Park with Abel Tasman Kayaks. Join experienced guides for an adventure along the rugged coastline. Paddle through clear waters, spot marine life, and relax on hidden beaches. Perfect for all levels of walkers and kayakers, it's a fantastic way to experience the park's natural beauty.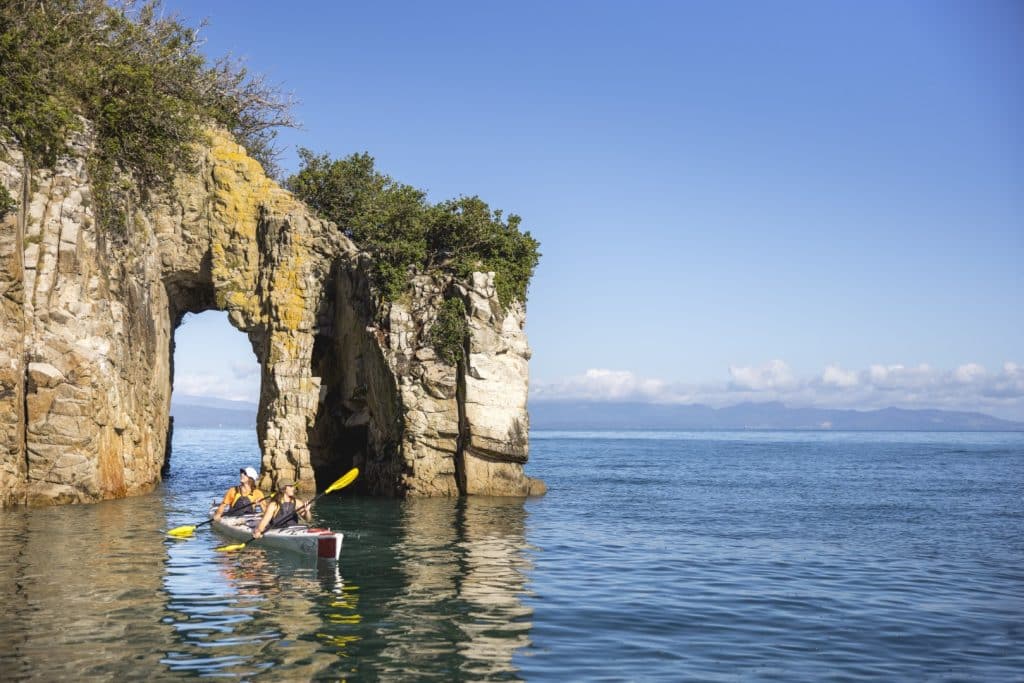 Kaiteriteri
As you continue your journey through the small beach town of Kaiteriteri, you may be looking for a spot to park up for the night. Located right on Kaiteriteri's white sand beach, Kaiteriteri Recreation reserve is a great camping spot and with 400 powered campsites you will be spoilt for choice for choosing the best park.
Golden Bay
A one-hour drive from Kaiteriteri brings you to Tākaka in Golden Bay, a tranquil haven for campervan adventurers with its unspoiled beauty. It boasts serene beaches, pristine forests, and a thriving arts scene. Uncover hidden treasures and unwind amidst nature and embrace the leisurely pace of this coastal sanctuary.
Golden Bay, where to stay:
Don't be fooled by the name, The Dangerous Kitchen is a family-owned café and restaurant, serving coffee and snacks by day, and pizza and buddah bowls by night. Be sure to pop in and indulge in a delicious lunch before your action-packed day.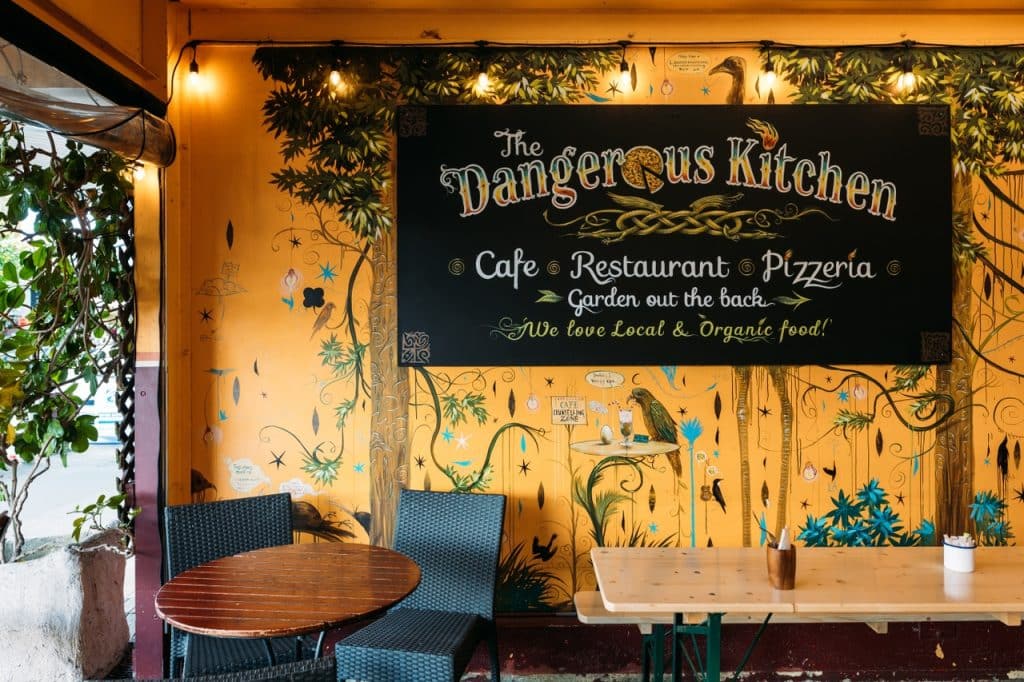 Golden Bay, things to do:
Why not take a break from driving and join a Farewell Spit tour. This nature reserve is also a wetland of international importance, so it is more protected than a national park! On the tour you will view the historic lighthouse, visit a Gannet colony, and you might even be lucky enough to spot some marine life.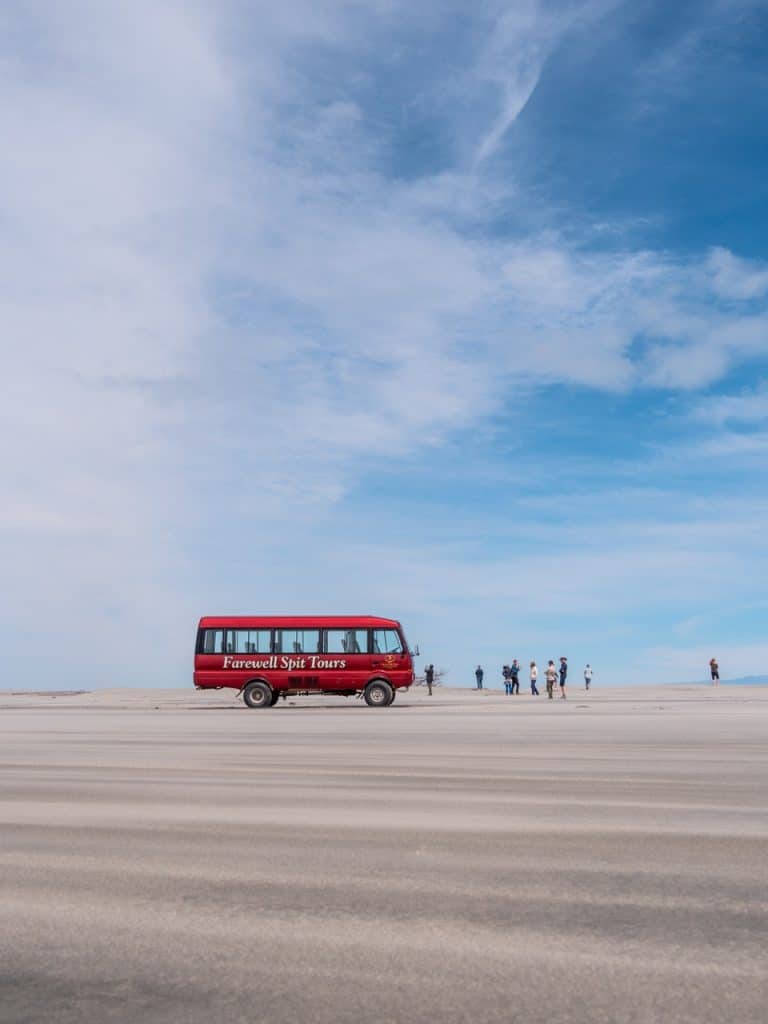 Continue on your campervan road trip to the West Coast and discover all that New Zealand's Glacier country has to offer.
Our friendly team here at Kiwi Motorhomes are ready to help you plan your next campervan adventure through New Zealand. We can help with activity reservations and with ferry bookings. Contact us today for a bespoke quote on a premium or luxury motorhome.